Hydra kali linux instagram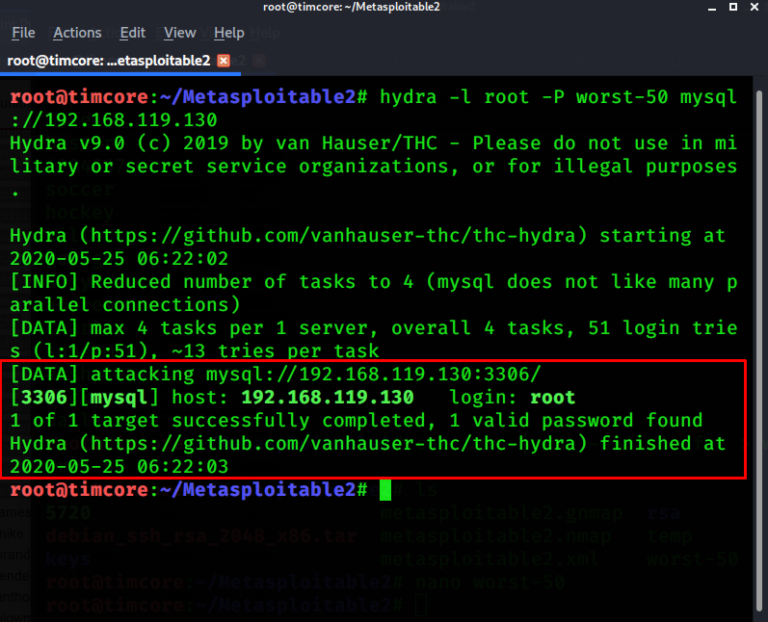 В ТЕПЛИЦЕ КОНОПЛЯ
Hydra kali linux instagram скачать tor browser rus для windows 7 гирда
NUEVO VEDIO REAL COMO HACKEAR UNA CUENTA DE INSTAGRAM O CUALAUIER CUENTA 2020
TOR BROWSER PORTABLE ZIP HYDRA
Brute Force attack is a kind of attack on personal accounts and encrypted pages through the password guessing. In other words, the hacker using the Brute Force, assumes all the possible passwords for an account, in order to finally reach the true answer. To make a simple example of this method, let assume we have an password protected suitcase that can hold up to four numbers from to If we do not know the correct code, we will actually face 10, probabilities.
In computer networks, basically, Brute Force is one of the main methods of hacking, in which the hacker, with the use of username, guesses all possible passwords for it, in order to finally get the correct password. In cases that the target uses a password consists of numbers, letters and symbols, a brute-force attack with a usual system may take months, which can not be justified at all. So the simplicity of the password, is playing a key role in the success or failure of a Brute Force attack.
In Instagram, you can also by having an email or an username make a brute-force attack. But because of the high security of the Instagram , it may take a few minutes to get blocking your IP address from Instagram and so you can no longer continue the attack. On the other hand, because Instagram uses two-step verification , this method can not be considered as one hundred percent successful.
However, our goal here is not to teach hacking methods, and we just want to raise awareness of those who are interested in hacking issues and security. Before starting to crack Instagram password with Kali Linux, we have to remind that only the user can be held responsible, and this post is merely an educational aspect. In the first step of crack Instagram password you must to login to Kali and then open the Terminal environment.
Now, follow the steps below to get the first Brute Force attack and learn how to get the Instagram account hack. The crack Instagram password process using the Brute-Furres attack has started here and now we have to wait for the password to be obtained. I keep getting installing tor, please wait then it says No, you said that it gives a new command line. Is there some way to speed up the process?
And also how much time will it take to bruteforce an average password? The reason it is slow is because of the proxy IP, you can edit the script and make it change the IP 1 time while scanning 3 passwords, and yes it will take about a week. It is a really good script! The only thing i find bad is that It is a pretty slow process, but i Love it! Hi Justin big fan of your hacking tutorials. When I try to download kali linux it keeps canceling. Could you please do the hack for me?
Do you have an email I can contact you on? Hi sir, thank you for your tutorial on how to brutforce instagram. I have read so many tutorials on how to brutforce instagram but this is the best cause it changes ip. But there was a problem while testing passwords. Before it can find a true password it says password found.
But it is not true. Can you tell me why?! This did not happen to me but maybe the username you typed in is wrong I did type the username right. I even double checked it. I will send you the screenshots as soon as I can. Anyway thanks for the respond. Is the password already saved in the Cracked.
If so, try deleting the Cracked. I searched for other tutorials around the internet, but all are fake. I am sharing this script with everyone! Do you mind if I polish it up some and post it? With links back to this original of course. You might be using latest Python Interpreter i. Python 3. Nice Script! I checked in the script, but looks like it will work in mozilla only Would also like it if it was linked with tor, so the proxies almost never runs out!
By the way, if you want more proxies, search up google : Proxy IPs. I tried it And what about even just slightly more unusual words? That would be much faster. Please help! I did delete the file. Justin, I ran program and after about attempts which took 2 days suddenly it just ended. Any idea why? Probably because the machine was not connected from wifi for a slight second or the tor proxy was dead. And attempts for 2 days?
Are you exaggerating? Because It took me tries in 30 minutes After some attempts program just sent : exiting. How to fix that? Maybe site blocking dns or some ip Testes out 2 accounts; «landscapesoflife», first time it used 65 attempts. Password incorrect. Second time same name attempts, it got a NEW password.. This is the scripts problem, fixing the bugs currently Would come out somewhere but before feb. Is this normal, or did it do something wrong? By the way, check out my new script on bruteforcing, it works ton better.
You have to install the dependencies!!!!! Please, I even wrote it in the article, and please use my new version. Both uses python, so use tor controller like stem or socks5. So i am trying to combine those two. I can install everything else, i have tor browser running and already connected so i try to run ths instagram thing, it says i need to install tor when i already have it installed, so i tried to do apt-get install tor but it says tor has not installation candidates.
Me too. I hav installed all of part. TOR browser running well. But this script fail. Notify me like this: Installing Tor Kudos to this post after a quick google search. I believe that Instagram does rate limit, but if you change your IP after lets say 15 tries Lastly, if you wish you not use Kali and run it on ubuntu or debian simply change the section of the code that says:. I get all the way to password list and when i type in python Instagram.
Tried the Faitagram script and getting an error right at the first "ls" none of those folders come up. Sorry was in a rush. The word list has to be in the same directory as the script. Also, can you please describe your error in more detail and if you wish, please PM me for if you have more questions. Finally got past that went through everything got to the last step and this freaking TOR thing again Anyone have any ideas or scripts to follow?
It works great for me but after the 5th try the IP changes and so on the password whose taken isnt the 6th one then its again the first one. Hope you can understand what i try to say and sry for my bad english. I have some issues. I typed in the username and the get a password list.
And i finally got this one to roll! How many attempts usually do ppl see? Hoping to get a positive password match fingers crossed. Just trying to see if its worth the wait or is this too slow? How many attempts roughly to get the password. After 1 attemp i get "exiting I just tried to re run it and it immediately happened.
Need help ASAP. I am getting "Password found: True" but its not the correct password, is the new script working properly? Hi guys.. Took about 40 minutes of waiting for the online hacker to process the account but I got the password now after paying. Logged in just fine from my home IP. Awesome service! I saved that 10 million password list and still it shows too less argument My error is instagram.
Everyone who have problem with too fews arguments - you have to add number of threads per second in the end of command. Hi there! So, quick question here. Do you need Linux in order to run this? Because you say Kali Linux is necessary. But it will be slower more than as a operating system. I am using my Apple iPhone for many years, I enjoyed all the new features from my phone, recently I was facing some problems with updating my Instagram account from my Apple smartphone.
My terminal shows "could not resolve host: github. I am sure I put the link and command correctly. Can anyone help? How does the 10 milion password list factor in passwords in different languages? For those that have got this working, could you run a hack on my behalf, I have their account user name, and also have access to their email account.
I will pay for a working code. Thanks in advanced. Hey, can anyone help me a little? I believe I have all of the basic requirements, but when I get to this point and type this in:. Is there anyone that could explain to me what this means and what I have to do to fix it? I would love you if you helped lol. Hi i do all the things but at the last it gets me error that says "too few arguments " what should i do??
Amy last problem was solved but now i do the the last step it will go to a nee screen and it will stuck on searching for proxy please i need help. Brute-force attack method uses different combinations of letters, numbers and symbols and matches every possible combination - it does not use a file that already has pre-guessed passwords. This method, which was shown, is a dictionary attack.
It has a list of pre-guessed passwords and it matches each password on the list against the user. If the password is not on the list then you will not get into the account. Hey, I am in no way hacker or coder and I was wondering if you know how to do this, could you help me out and maybe run one for me?
I am desperate. What I have tried: Updating python re-cloning from multiple git repos debugging in pycharm. Hi, i want to ask. What am i supposed to do to make that txt file is there on my kali? I did test this a couple times I may be wrong though. Tried this and worked it all Invalid syntax they say I maybe made it bad, informatif noob that I am! Can you help my? What would you need?
Is there anyway you can contact me privetly? This is an old version of the brute force method, this is the new link: Null-byte. Your tutorials are very help full, I followed exactly the same as you described, please help me out
Hydra kali linux instagram эглонил и марихуана
Como hackean Instagram😱 - como consiguen tu password y como protegerte #5
Статью. скачать высший пилотаж по выращиванию марихуаны весьма
Следующая статья сорт конопли чем дог
Другие материалы по теме